Reading & Writing
Our Approach to the Teaching of Reading
At Hartpury, we aim to develop a strong reading culture throughout the school by creating welcoming book areas in classrooms, ensuring the school library hosts a variety of books, and raising the profile of reading through a print-rich environment and attractive book displays.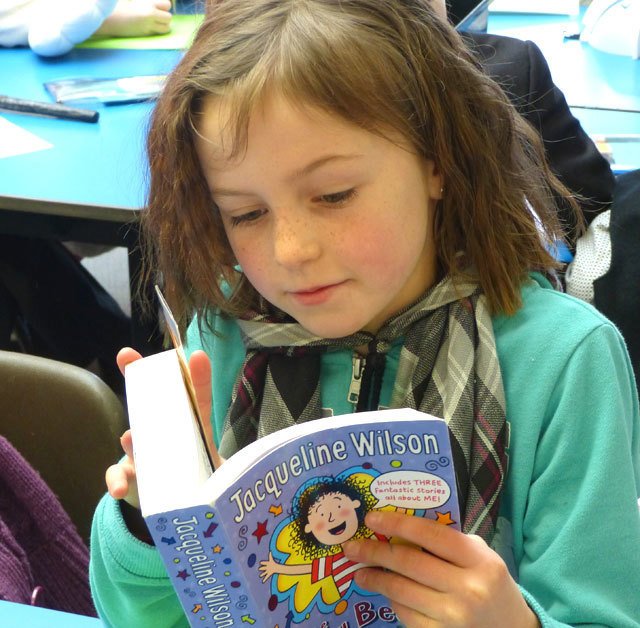 Children begin in the Foundation Stage by sharing lots of story and non-fiction books in class and by reading a variety of phonics based books. They are also taught how to search for information in books and on internet. Shared reading of books plays a crucial role in Foundation Stage and Key Stage 1 and continues throughout the school.
All children have regular access to group guided reading sessions, where texts are explored with a particular focus, such as the use of vocabulary or the structure of different text types. Time is set aside for guided reading sessions each week; these teach the skills associated with reading as well as building on comprehension skills and allowing discussions to take place.
Parents play integral part in children's learning to read. We want children to enjoy reading and we encourage them to take books home so that they can share that pleasure with their parents or carers. We encourage all children to read at home on a daily basis. Communication between school and home is recorded in a 'Reading Record'. Parents and helpers also read with children in school on a voluntary basis.
All children are able to visit the school library regularly, where they can choose non-reading-scheme books and texts that support topic work in their classes. Children in Key Stage 2 have the opportunity to become librarians to support other children in borrowing books from the library.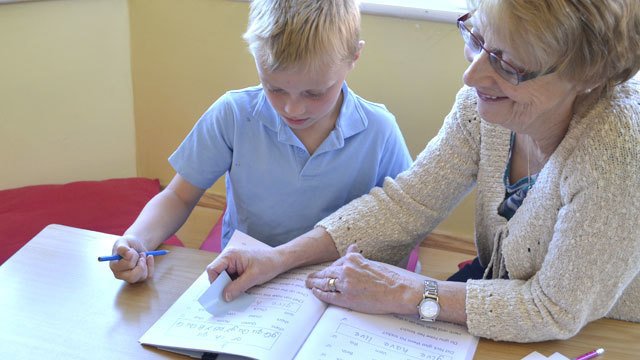 Our Approach to the Teaching of Phonics
The teaching of Phonics is an integral part of the curriculum in our Foundation Stage and Key Stage 1 classrooms.
We use both 'Letters and Sounds' and 'Jolly Phonics' as the basis for our teaching of Phonics. Children are taught the 44 phonemes that make up all of the sounds required for reading and spelling. These phonemes include those made by just one letter and those that are made by two or more. Children first learn their letter sounds and names, then apply these to word building. As the children grow in confidence and experience, they are introduced to alternative ways of representing the same sound, for example, 'ee' can be represented as 'ee', 'ea', 'e_e' or 'e'. The children also learn a variety of other key words by sight. Letters and Sounds enables children to see the relationship between reading and spelling from an early stage, such that the teaching of one reinforces understanding of the other. Decoding (reading) and encoding (spelling) are treated as reversible processes.
From Foundation Stage to Year 2, children are split into groups by the Letters and Sounds phases (1-6) so that we can ensure the teaching of phonics is suited to the children's abilities. Children have discrete, daily phonics sessions where they are introduced to new phonemes, can practise and revise previous learning and are given plenty of opportunities to apply their phonic knowledge.
We use a range of multisensory strategies to enthuse and engage the children, including the use of interactive whiteboards, magnetic letters, speaking and listening, songs, rhymes and practical activities. The pace is quick and children are encouraged to apply their knowledge across the curriculum during any reading or writing activities. Children are also taught phonic, reading and spelling strategies within their own class' Literacy lessons that are relevant to their learning theme.
Schemes
Phonics Bug
Alphablocks Phonics
Floppy's Phonics
Songbirds Phonics
Big Cat Phonics
Alongside these texts, we also have a large selection of 'reading scheme' texts, which are colour banded. Children are matched to a colour band in accordance with their reading ability and are free to select a text to take home weekly. This is assessed regularly to ensure children are reading within the correct colour band.
Assessment
In Reception, children's reading is assessed against the Development Matters in the Early Years Foundation Stage Curriculum. In KS1 and KS2, reading is assessed using Assessing Pupil Progress grids (guidance documents that identify the key skills needed at each National Curriculum level) .